Niinpä niin
Ystäviä tulee ja menee, Vihamiehiä kertyy...
---
Sr. Member
Posts: 2104
Joined: Tue Jan 10, 2006 4:13 pm
Location: Jyväskylähän se!!!!
Niin se julkisuus vaikuttaa lordin kuuluisuuteen mutta muut hevi bändit on paskoja..........semmosia ne ihmiset on...mikä on in..on se siis heillekkin in...

The sky have so cute clouds:)...Wind sings in mine ears:)....Rain drops so nicely:)......There i nice and cool weather.....Birds are singing..... - - - - - - - - - - - - - -

I'M GOING TO FREEK OUT TO FINNISH WEATHER!!!
---
Member
Posts: 115
Joined: Thu Aug 05, 2004 7:15 am
Location: Finland
dragee wrote:Ja sama nainen jankutti, erttä Lordi on ideana ainutlaatuinen
Ei ole GWARista kuullutkaan ?
The 1st rock thrown again
Welcome to hell, little Saint
Mother Gaia in slaughter
Welcome to paradise, Soldier
---
Ja eikös joku sellainekin bändi kuin KISS ollut joskus? Taisivat myydä jopa ihan miljoonia levyjäkin.
I'm going nowhere. All the way to nowhere.
---
KISS on vieläkin voimissaan ja tulee aina vaan olemaan!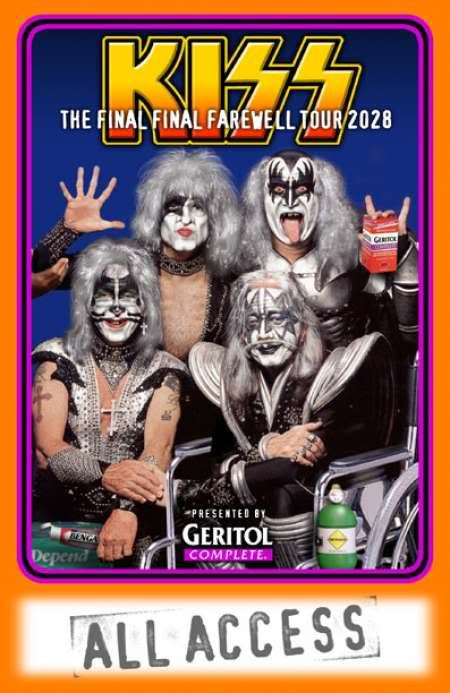 ---

Sulla on Janne aikamoinen kuvantekokyky!
I'm going nowhere. All the way to nowhere.
---